Leading with Confidence in 2023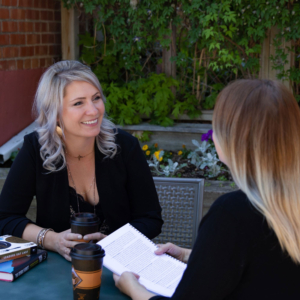 As we approach 2023, it is more important than ever for leaders to be prepared and ready to guide their teams to success. Whether you are a seasoned leader or new to the role, there are key strategies you can take to ensure that you are ready to lead with confidence and drive results. From setting clear goals and objectives to fostering a culture of continuous improvement, these strategies will help you effectively guide and motivate your team in the new year and beyond.

As a leader, confidence is key to inspiring and motivating your team to achieve success. But how can you lead with confidence in 2023 and beyond? That is a great question. 

Here are a few strategies you can implement to ensure you are prepared to lead confidently.
1. Set Clear Goals and Expectations
Clearly communicate your vision and objectives for the team, and make sure everyone is on the same page. Not only will this help everyone understand their roles and responsibilities, but it will also inspire your people to work towards a common goal.
2. Foster a Culture of Accountability
Encourage team members to take ownership of their work and hold themselves accountable for their actions. This will create a sense of responsibility and encourage them to take the initiative and make decisions. Accountability is foundational for a great team, culture, and business. So often, we look at accountability as something we have to do, rather than something we get to foster. There is a massive difference in this mindset and when embraced is a game changer for leaders. When leaders utilize accountability to help engage their people's growth, they create partnerships that stand the test of time.
3. Provide Support and Resources
Ensure that your team has the resources and support they need to succeed. This includes providing training, tools, and other resources to help them do their jobs effectively. Ask yourself:
What does my team need to be successful?
How can I empower them to cultivate a deeper belief in their capabilities?
How can I get creative with the tools and resources I provide to them?
4. Communicate Openly and Regularly
Keep the lines of communication open and encourage team members to speak up and share their ideas and concerns. This will foster a sense of trust and collaboration within the team. Trust precedes tasks always; communication is foundational to trust.
5. Show Appreciation and Recognition
Show appreciation and recognition for a job well done, and make sure team members feel valued for their contributions. This will help boost morale and keep people motivated. Nothing makes a person feel more valued than a leader who takes the time to recognize their efforts; even small acknowledgments go a long way.
6. Lead by Example
Set a positive example for your team by being proactive, accountable, and respectful. This will help to establish your credibility and inspire others to follow your lead. In his book Awesomely Simple, John Spence had it right when he spoke about DWYSYGTD – "Do What You Say You're Going To Do". If you make a promise, keep it, show up for your people, and they will learn from your actions.
7. Cultivate Teamwork
Encourage team members to work together and collaborate, and make sure everyone feels included and valued. This will create a positive and productive work environment.
8. Foster Personal and Professional Growth
Encourage team members to continue learning and growing and provide professional development and advancement opportunities. This will help them feel fulfilled and motivated to contribute to the team's success. As a leader, your growth should always be part of your strategy. The moment we think we know it all is the moment we fail to lead 

The Inspired Leader has many offerings that can help keep you and your team on a growth trajectory. We have found the Life By Design Program to be exceptionally powerful for leaders over the years.
Life by Design is the ultimate career and life planning workshop. Much like other life planning programs, we look at the different areas of your life and gain clarity on your current reality and where you want to go. But what makes Life by Design unique is that it goes beyond the traditional life categories and guides you to create a vision for your life. One that is not only connected with your mind but deeply connected with your heart, creating a vivid picture to draw on and integrate into your life.
In this workshop, you will
Gain clarity on the different areas of your life that make up the whole
Understand your current reality
Create a vision for your life that pulls you forward into an inspired future
You will leave with
A completed life plan to put into action now!
A custom Inspired Leader Life by Design workbook that will house your plan and future revisions to come
A feeling of inspiration and excitement as to what will be accomplished and experienced in your career and in your life
Click here to join the next Life By Design Program!
Leading a team with confidence requires clear goals and expectations, a culture of accountability, and support and resources. Following these key strategies can inspire your team to achieve success and drive results in 2023 and beyond. Remember to keep the lines of communication open, show appreciation and recognition for a job well done, and lead by example. By fostering a sense of teamwork and encouraging personal and professional growth, you can create a positive and productive work environment for your team.
CLICK HERE to learn more about the next Life By Design Workshop
https://theinspiredleader.com/wp-content/uploads/2021/07/Offerings-430.jpg
430
1500
Ally Stone
http://theinspiredleader.com/wp-content/uploads/2021/07/Inspired-Horizontal-Large-Font.png
Ally Stone
2023-01-18 16:52:40
2023-01-18 16:56:49
Leading With Confidence in 2023